Canyoning Snowdonia Level I
---
Level I Canyoning Snowdonia
Description:
Our Level I canyoning trip can be done in ascent or descent. It takes place in one of Snowdonia's most accessible gorges.
An ascent would more commonly be called a gorge walk or gorge scramble. Gorge walking involves ascending  dramatic steep side gorges using a combination of walking, easy climbing, swimming, jumping and sliding. Half way along the gorge you can even shower under one of Snowdonia's most beautiful waterfalls!
If we take a direct line along the gorge we may use a rope to keep people safe on the steeper parts. This gorge can be escaped easily meaning that some of the harder sections can be bypassed if needed.
The level I trip can be done "canyoning style" meaning we go down the gorge making more use of the rope and abseiling some of the waterfalls. It is a good introduction to the techniques used in our other canyoning  adventures.
Level I canyoning is very popular with families but still a great experience for the less "gung ho" adults.
Price:
£40 per person.
Discounts for children and large groups.
Age Limit:
Dates:
Online Booking Form:
Downloads:
Customer Feedback:
"I've been with Glyn on 2 occasions, Canyoning with mates and same plus Coasteering with my young lads - Glyn was very safety conscious, patient , knowledgeable and a nice guy - looking to hook up again this year too- great contact to have for adventure!" - John.K.
Thank you for the photos and the fantastic day canyoning. I have passed you details onto a few people that asked me where I did it, as well as linking your Facebook page to a few photos I took. - Craig S, Coventry .
We had an absolutely amazing time canyoning this morning. Even though it was cold the wetsuits, jackets, and socks provided kept us so much warmer! Such a fantastic and fun activity. Thank you! - Samantha M., Abergele
Thank you again for the great time we had on Saturday morning. We really enjoyed the canyoning and we will definitely be doing it again. We have seen the pictures on Facebook which are great! - Gill C.
Gallery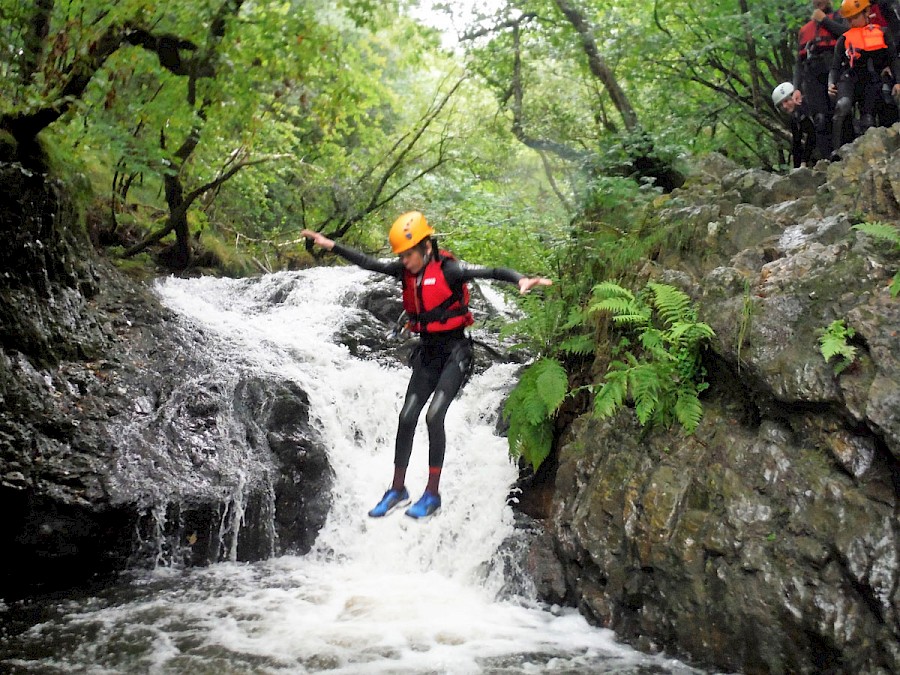 ---
---